Pastor
Reverend Mathew Hayter
Pastor Mat was baptized in Aurora, Colorado, raised and confirmed at Grace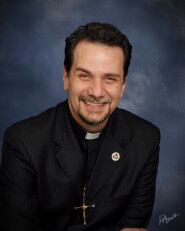 Lutheran Church, Monroe, Michigan. While growing up his parents instilled in him a deep trust in and love of God, His Word, and especially the salvation bought for him by our Lord and Savior Jesus Christ. He was a "church kid," spending much of his time in Sunday school, LYF, and on servant events. Young Mat always felt God's Word guiding him to become a pastor but he suffered from Jonah-itis, Moses,-itis, and Prodigal son-itis. Like Jonah, he wanted nothing to do with God's plans, like Moses, he thought he wasn't capable enough, and like the prodigal son, he thought there were plenty of better things to pursue in the world.
Pastor Mat married Maryann on June 17, 1994. When children started arriving, he remembered Proverbs 22:6, "Train a child in the way he should go, and when he is old he will not turn from it." Marriage and especially children brought him back to the church. After a few years of attending Bible study, worship, and Christian retreats at Grace Lutheran in Monroe, he became an elder. This experience was a real eye opener on the inner workings of the church and how sin permeates all humanity. At the same time, there was more to see than just sin. It was truly a blessing to assist with communion. To see his wife and children coming and kneeling before the Lord's Table, then his mother, then friends, and then an uncle that once did not believe. He received much joy from each of them.
At about the same time that Mat became an elder, God, the Word, pastors, family, and friends started encouraging him to pursue becoming a pastor. Each has given him great encouragement, but Mat says, "the earthly individual who has given me the most encouragement and support would be, with out a doubt, my wife, Maryann. Although she is both beautiful and charming, I liken her to Proverbs 31:30 'Charm is deceptive, and beauty is fleeting; but a woman who fears the LORD is to be praised,' and I praise God for sending me a God fearing woman. The decision for me to become a pastor is as much about her as it is about me, and I doubt I would have made it this far if it were not for her "gentle" encouragement.
God has blessed Pastor Mat and Maryann with two wonderful children, Benjamin and Sabrina, who are both grown now. Benjamin and his wife Elizabeth reside in St. Louis where they are graduate students at Concordia Seminary and St. Louis University respectively. Sabrina and her husband Keith Kettner reside in Ft. Wayne, Indiana where Keith attends Concordia Theological Seminary and Sabrina is a fulltime homemaker. Keith and Sabrina have one daughter, Zoe, and another child on the way. Raising children who love God with their whole life is important to Pastor Mat and Maryann, and it is way more than just sending them to a Lutheran School, it is how Mat and Maryann as parents live their lives as followers of Christ. They look forward to doing this as grandparents as well.
Pastor Mat graduated in 2010 from Concordia Seminary, St. Louis with a Master of Divinity degree and was called to be Associate Pastor of St. Paul Lutheran Church in Union, Missouri. After three years of service, the church called him again this time as their Sole Pastor. Preaching, teaching Bible study, and visiting with God's people are Pastor Mat's favorite activities in the church. When not at church he enjoys working in his garden; fishing whenever he can; and building jigsaw puzzles. He has an appreciation for all things automotive and never met a gummy candy he didn't like!
Secretaries
Business Manager
Jessica Angeles
Bio coming soon!
---
Office Secretary
Sue Steele
Sue has been a member at St. Paul for 28 years. Her background includes working with preschool aged children and providing service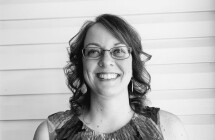 coordination for older adults living in low income housing. She and her husband, Brian, have 3 children: Alex, Charlie and Mallory. They enjoy traveling and hosting parties at their home with family and friends.
One of her favorite Bible verses is "May the God of hope fill you with all joy and peace in believing, so that by the power of the Holy Spirit you may abound in hope." Romans 15:13